Hampton Roads Transit is looking for dynamic, customer service oriented, and energetic people to become part of a committed team providing excellent and effective public transportation to the Hampton Roads region.
Work in Transit
HRT is proud to be an Equal Opportunity Employer. If you need reasonable accommodations to complete the HRT employment application and/or the interview, contact HRT Human Resources at (757) 222-6000 or email careers@hrtransit.org.
Please be aware that it is our policy to check all references and driving records, complete academic verifications (when required) and perform civil/criminal background checks for all positions. Drug tests are required for all positions. Participation in HRT's Drug Free work place program is a requirement for all employees, and therefore is a condition of employment.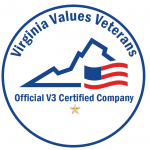 Please select a category to view jobs...